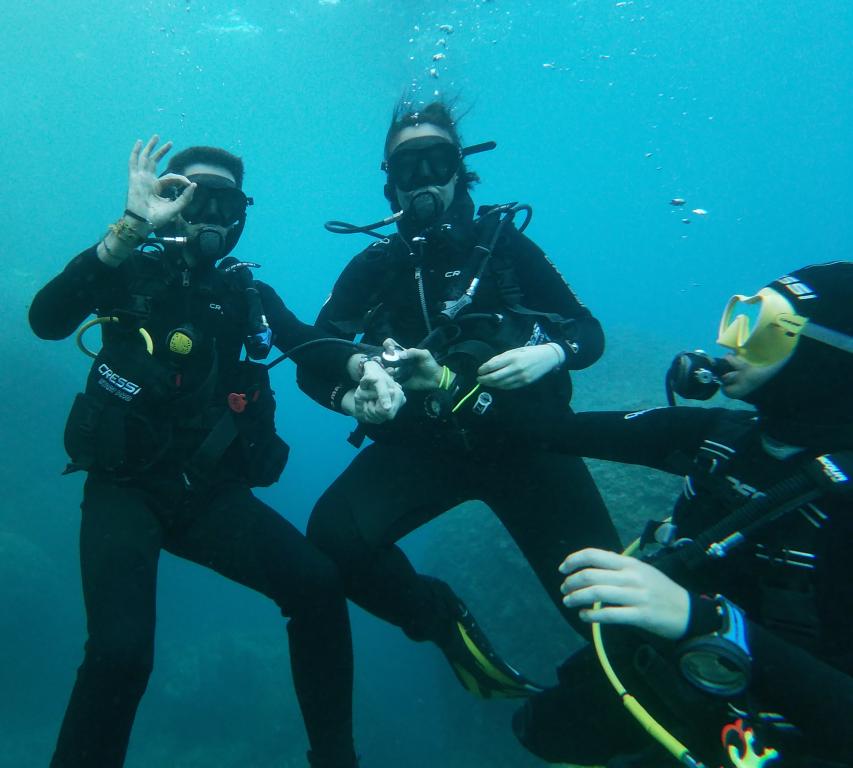 Diving after COVID
 What will scuba diving be like after Covid 19? The Association of Scuba Diving Centres of the Region of Valencia (Spain) tells us about it. The arrival in Spain of COVID-19 is marking a turning point in our lives. Although the vaccination campaign in the Region of Valencia means there is a lower rate of infection, there is still a long way to go. Even so, people are reacting in a natural way, and they want to carry on with their lives. 
Divers go diving 
Throughout history, humans have had to adapt to changes and problems as they arose: physical changes such as the climate, technology, warfare and diseases of all kinds. As Heraclitus said "Change is the only constant in life" and this is one of those moments in history when resisting change means being out of the game altogether. 
Those of us who love diving will continue to do it despite COVID-19. How are we going to make this change? How are we going to adapt? We talked to Rafa Arocha, chairman of the Association of Scuba Diving Centres of the Region of Valencia.
Just as we have included new measures in our day-to-day routines, such as face masks, gloves or other precautions, and now accept them as normal, we will have to change our habits when we go diving.
If you are a "frequent diver", the first piece of advice is to have your own complete diving equipment. This is always a wise investment, because there are so many different price ranges in the stores and infinite variety in the second-hand market.
If you are an "occasional diver", in the sense that you enjoy it, but also have other hobbies, the alternative is to continue to hire equipment, but to acquire your own basic items such as a mask, tube (if you use one), a pair of mouthpieces and, while we are on it, some diving boots. Although the boots are not related to potential contagion of a respiratory infection, they are a good idea simply in terms of hygiene.
How can I disinfect my equipment?
It is actually quite easy to disinfect your equipment. First of all, you should wash it down with fresh water as usual, to remove salt and sand. After this, all parts that are in contact with mucous membranes must be disinfected with an agent that kills bacteria and viruses before using it again. There are various brands that sell products specifically for neoprene, masks and mouthpieces, although the cheapest option we can recommend is to use sodium hypochloride (bleach) at 1% in applications of >15 minutes, ensuring that the solution reaches all parts of the equipment (full immersion), before rinsing it off with running tap water. Even so, take note of the manufacturer's instructions for each piece of diving equipment.
Your health 
You may have already had the disease without noting any symptoms or you could have suffered with all the symptoms possible. In either case, you need to have another medical check-up and let the experts decide when it is safe for you to go diving again. 
If you have not had the disease, you must keep yourself tested and sign a declaration of responsibility when you go to a diving centre to say that you have not had any symptoms compatible with COVID-19 in the previous 15 days.
On the day you go diving 
When you go diving, you have to decide whether you are going to do it alone, exploring coves, or if you are going to use the services of a diving centre. In the first case, if you are going on your own account, or with someone else, you must be aware of your condition and that of your diving partner, and that both sets of equipment are fully disinfected, especially the alternative mouthpiece for both regulators that are shared when necessary. It is also a very good idea to have a rescue mask for ventilations, if necessary.
If you choose to go to a diving centre, make sure it is one that has strict rules about hygiene and safety for diving. The diving centres of the Association of Diving Centres of the Region of Valencia have the protocols approved by the Ministry of Health for every aspect of the activity, such as the equipment, boat, bottle recharging and the use of common areas. Diving centres with post COVID protocols will have suitable disinfecting agents and an emergency plan in place to deal with the new situation, such as emergency oxygen supplies, rescue masks, etc. for the use of customers in any situation that may arise.
The Region of Valencia has more than 45 diving centres, most of which are members of the Association of Diving Centres of the Region of Valencia, and they will provide instructions on the sport so that you can enjoy over 30 diving areas and the 3 marine reserves that make our region such an attractive place for your first experience in diving. Remember that the Region of Valencia has the warmest and calmest waters along the coastline of Spain, making it the perfect destination if you are looking for relaxing dives and a variety of landscapes full of life.
One of these centres is Cabo la Nao, in the town of Jávea, in Alicante, where you can find an enormous range of diving courses and activities that comply fully with the regulations and recommendations imposed by the health authorities. Dive safely into the warm waters of our region, where you can relax and enjoy this sport.
"The art of living lies in a constant readjustment to our environment". Kakuzo Okakura.