Diving in Region of Valencia
Diving in Region of Valencia
"The reason I love the sea I cannot explain, it's physical. When you dive you begin to feel like an angel." Jacques-Yves Cousteau
600 km Mediterranean coastline + 3 Marine Reserves + 30 diving destinations
Region of Valencia, with a privileged location on the eastern coast of Spain, is home to endless diving locations along over 600 km of pure Mediterranean coastline. Scenery of luminous beauty, crystal clear waters inviting you to dive in, wonderful environments of great natural value, life in abundance and full of colour... these are some of the reasons for exploring the deepest Mediterranean blue with the many diving centers located along the extensive coastline of the Region of Valencia.
Divers can dive year-round here, thanks to our waters' mild temperatures (14ºC in winter, 19ºC in spring and autumn and 26ºC in summer). With no strong winds or ocean currents, our coastline offers well-protected diving locations suitable for all divers. You can come with your family, as diving sensations can be discovered here from as young as 8 years of age. 
Diving and snorkelling in Region of Valencia (guide)
Discover
Diving destinations and spots
Booking
Blog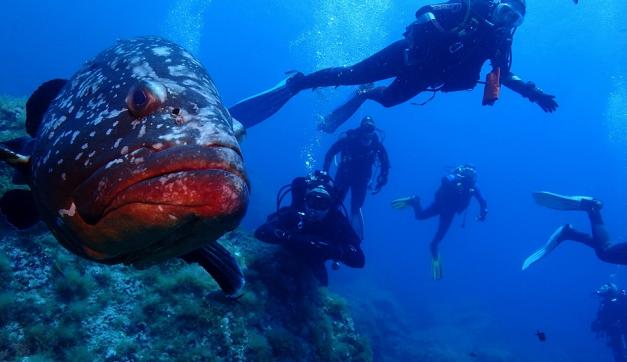 Os cuento mi experiencia de buceo en un lugar muy especial: Islas Columbretes.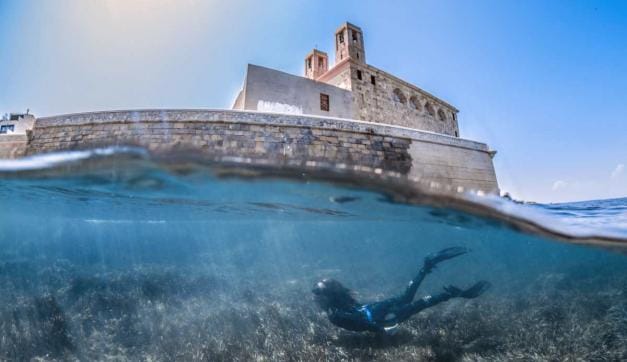 One of the most important attractions of the Region of Valencia is its long coast, with almost 600 kilometres of coastline bathed by the Mediterranean Sea and three Marine Reserves, where you can discover incredible underwater landscapes and amazing marine biodiversity with a snorkel and mask.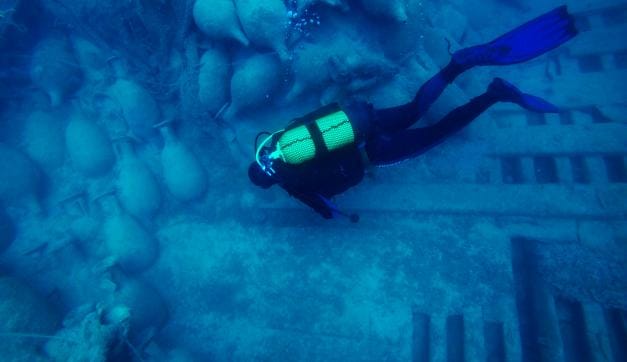 The Bou Ferrer Wreck is a Roman shipwreck of the 1st c. CE found at a depth of approximately 25 meters and is located nearly 1000 meters from the coast, in front of the beaches of Villajoyosa (Alicante). The ship was likely en route from southern Spain to Italy when it was struck by a squall, whereupon it tried to find refuge on shore, but sank before it could reach shelter.